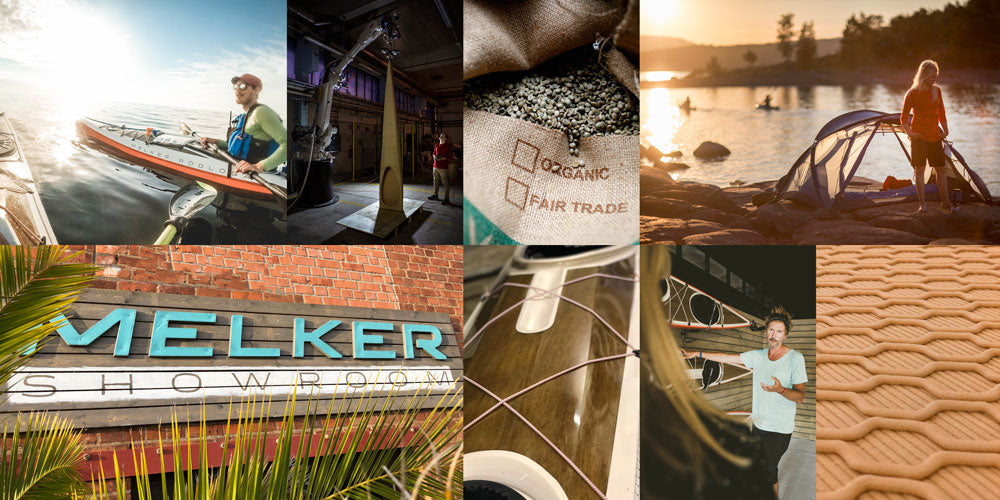 Välkomna till Melker of Sweden under Båtmässan i Göteborg den 1-9 februari på Svenska Mässan - Monter F02:81.
Här visar vi upp årets nyheter och innovationer och erbjuder alla som är n

yfikna på paddling att känna, klämma och testa alla våra modeller. 
Med våra högst kompetenta medarbetare hjälper vi nyfikna nybörjare och mer erfarna paddlare att navigera rätt!
T

a också chansen att köpa din alldeles egna Melker till kampanjpris under mässan - vi premiärvisar både de allra senaste 2020 modellerna och har ett begränsat antal kajaker från 2019 kvar till specialpriser!
Sugen på att veta mer om hur Melker förändrar branschen med robotbaserad additiv tillverkning (storskalig 3D-printning), biobaserade material och ett cirkulärt ekosystem?
Tillsammans med våra partners ABB, UPM, Bcomp, The Wood Region, RISE och Löfbergs visar vi live hur vi "skriver ut" våra produkter med bla sågspån, återvunna kaffesäckar och lin.
Vill du fördjupa dig ytterligare så är Melker också en del av båtmässans föreläsningsprogram - där vi ger vår syn på kajakpaddlande och en mer teknisk framtidsspaning om framtidens båtbyggande.
Vi ses i Göteborg den

1-9 februari!