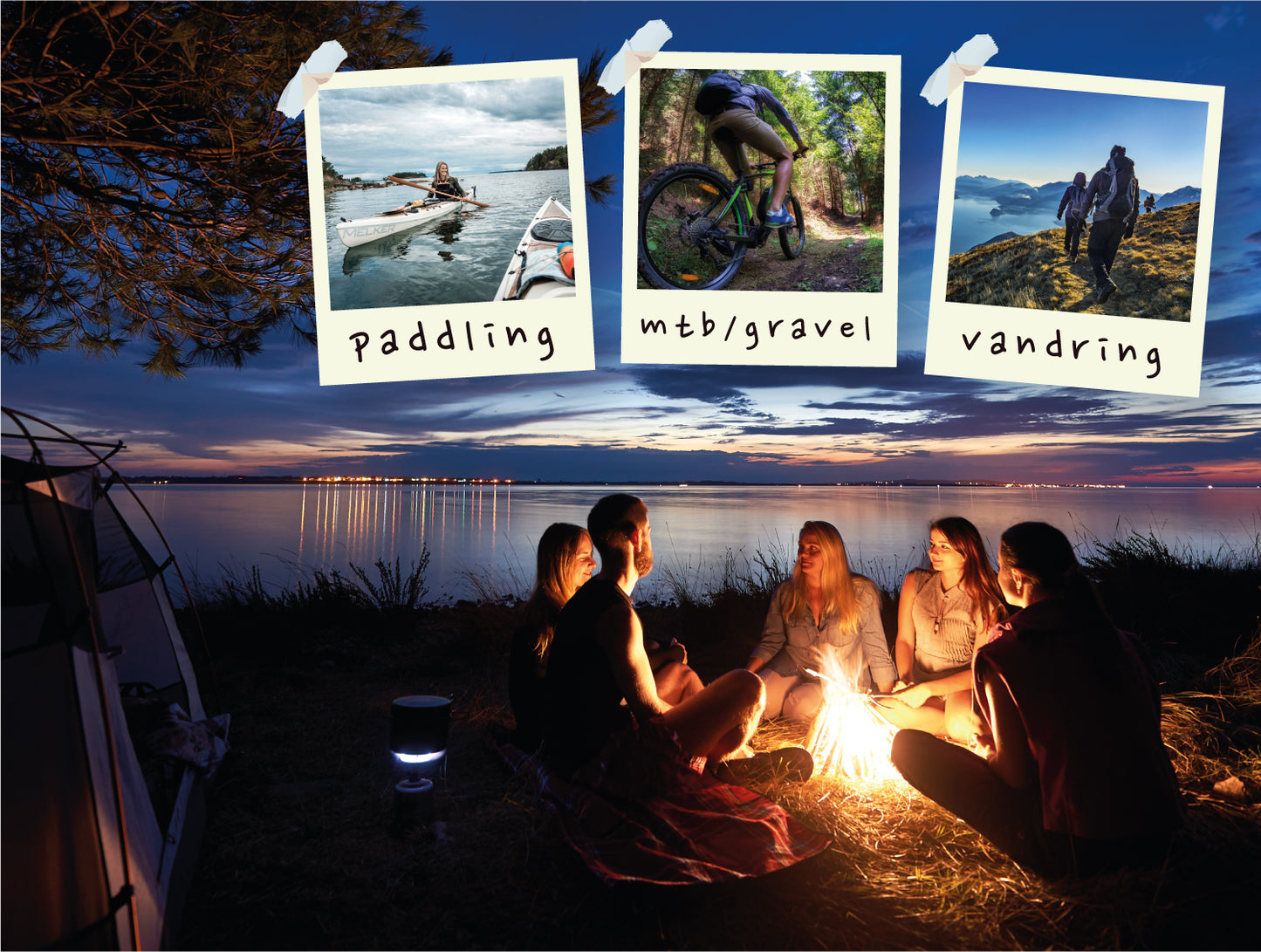 Melker Member är en ny och unik aktivitetsplattform med ett brett utbud av bokningsbara pass inom upplevelsebaserat och aktivt uteliv - under alla årstider.
Samtidigt är aktivitetsplattformen ett bra träningsforum för grundhälsa - som ett gym, men ändå inte - det är mycket mer än så!
Medlemmarna bestämmer själva om Melker Member är grunden för all sin träning eller mer upplevelsebaserade aktiviteter i gemenskap med likasinnade.
Med årsmedlemskapet får Melker Members 200 exklusiva medlemmar tillgång till mer än 250 pass med över 6000 platser inom följande grenar;
- Kajakpaddling
- MTB/Gravel
- Yoga
- Vandring & tältnätter
- Löpning
- Styrka
- Vinteraktiviteter
Gemenskap och härligt häng med likasinnade genomsyrar hela verksamheten och därför erbjuds en rad ytterligare aktiviteter, heldagsturer, flerdags övernattningsturer och stämningshöjare - som en del av årsmedlemskapet, tex;
SUP & kajak-afterwork, träning med gästinstruktörer, vin- och kaffeprovning, Tentipi och lägereld, västkustcamp, vandring i Jotenheimen, MTB i Säfsen, solnedgångspaddling, grymt käk från portabel pizzaugn, kräftskiva i skärgården, hängmattemys i månsken, isvaksbad med utebastu, fototävling och mycket mer.
I årsmedlemskapet får medlemmarna tillgång till alla pass, aktiviteter, heldagsturer och flerdags övernattningsturer - i alla grenar!
Medlemmar kan ha två aktiva bokningar i taget, ungefär som ett traditionellt gym (aktiva bokningar exkluderar en- och flerdagsturer).
En del av unikiteten är att medlemmarna erbjuds en stor variation av uteaktiviter under alla årstider, där alla aktiviteterna följer ledorden gemenskap, upplevelser och träning.
Pris för årsmedlemskap: 3900kr (start 22e maj 2021).
För mer information och bilder kontakta:
Henrik Wallin, Ansvarig Melker Member, Melker of Sweden
Pelle Stafshede, VD och kreativ chef, Melker of Sweden
0733 - 16 95 35 / pelle@melkerofsweden.se
Melker of Sweden
Melker of Sweden grundades 2015 på Hammarö i Värmland och är en tillverkare av hållbara och innovativa produkter för vattensport som kajaker, paddelbrädor och tillbehör.
Genom att ständigt pressa gränserna för hållbarhet, hantverk, design och innovation har Melker of Sweden blivit det mest erkända företaget inom vattensport i Sverige. Företaget har hedrats av den internationella vattensportsindustrin och branschkollegor, samt har mottagit flera priser såsom German Design Award och Svensk Form, för sina tidlöst vackra och hållbara produkter framtagna för en aktiv och medveten livsstil.