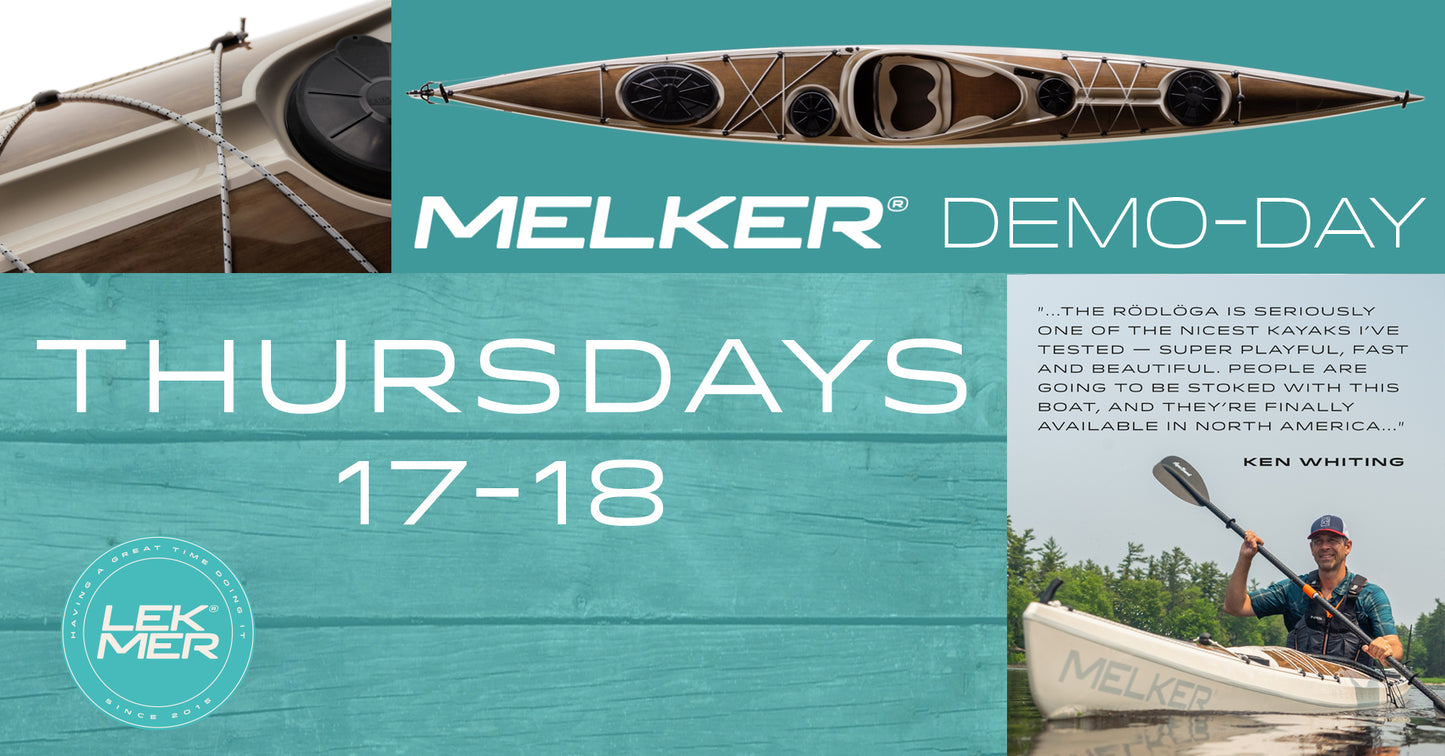 Meet and greet with Melker specialist every thursday @ our brandstore in Pampas, Stockholm. Be sure to reserve som time to experience our models on the water - we have them all available for testing purposes!
During the rest of the summer we open up our brand store in pampas for you to test kayaks and let our specialists help you find the best possible kayak for you. 
@ Pampas you will also find all our outlet kayaks available for you who are afraid of doing the first scratch. In the outlet someone have done that for you ;) 
Join us and experience the feeling even
Ken Whiting
is stoked about!
"...The Rödlöga is seriously one of the nicest kayaks I've tested — super playful, fast and beautiful. People are going to be stoked with this boat, and they're finally available in North America..." – Ken Whiting testing Melker Rödlöga
https://www.melkerofsweden.se/sv/blogs/news/ken-whiting-testing-melker-rodloga
Every thursday after our demo session we arrange social kayaking together with our rental station
LEK MER | PAMPAS kajak & SUP
. A perfect opportunity to take the kayak you are interested in out for a longer spin on the water!
Read more about our models here