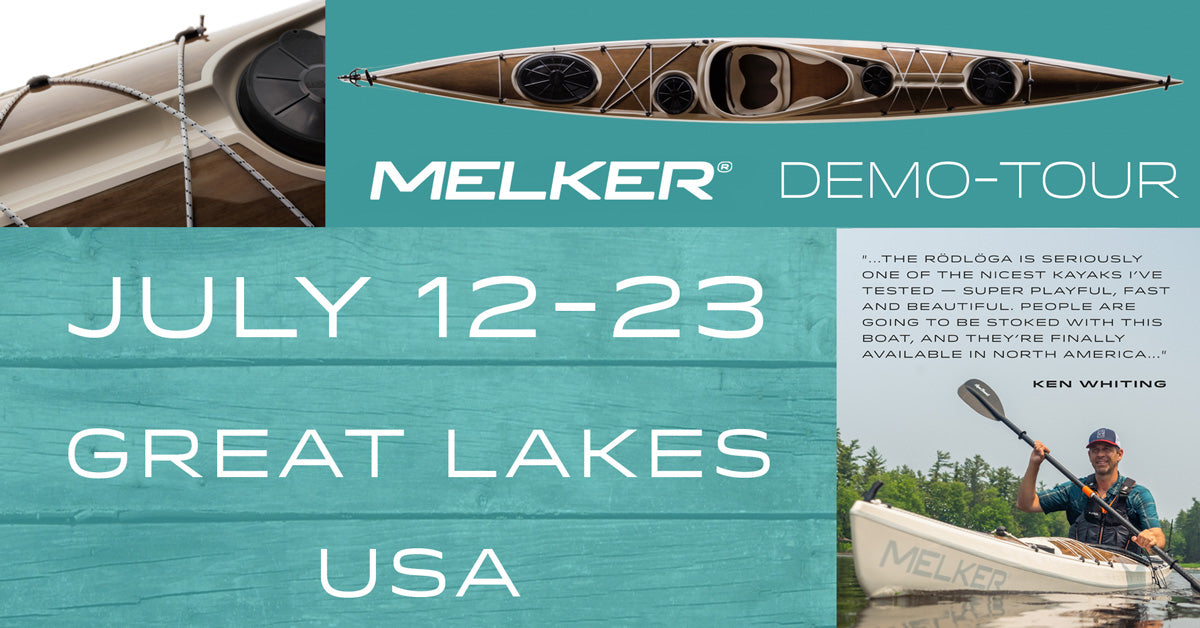 Our kayaks have made their way into the hearts of the kayaking communities of the US during the spring and now you get a chance to come and try and buy your own Melker.
We will stop by some of our great friends and resellers to arrange demo days and make it possible for you to test our kayaks on the water.
Come meet and greet with Melker specialists from Sweden and be sure to reserve some proper time to experience all of our models on the water - we have them all available for testing purposes!
Join us and experience the feeling even Ken Whiting is stoked about!
During the 12-23 we will do a road trip around the great lakes with the following stops and we are super excited to meet you all and to give you the opportunity to test our kayaks for real!
July 12-16  - Great lakes sea kayak symposium. We will provide demo kayaks to use during the days and test during the evenings. We will also premiere a brand new documentary about the Stockholm archipelago and sea kayaking in Sweden featuring Melker and the Melker kayakers Emil Gyllenberg & Linda Åkerberg (more info in the FB Event)
July 18 - Rutabaga Paddlesports. Meet, try & buy Melker from 4-7 PM. Melker Movie Screening starts at 6 pm (more info in FB-event)
July 20 - Earth's Edge. Meet, try & Buy Melker. (More info in FB-event)
July 23 - Offshore Marine & Paddling Warehouse. Meet, try & buy Melker. We finish of with a group paddle together. (More info in the event!)