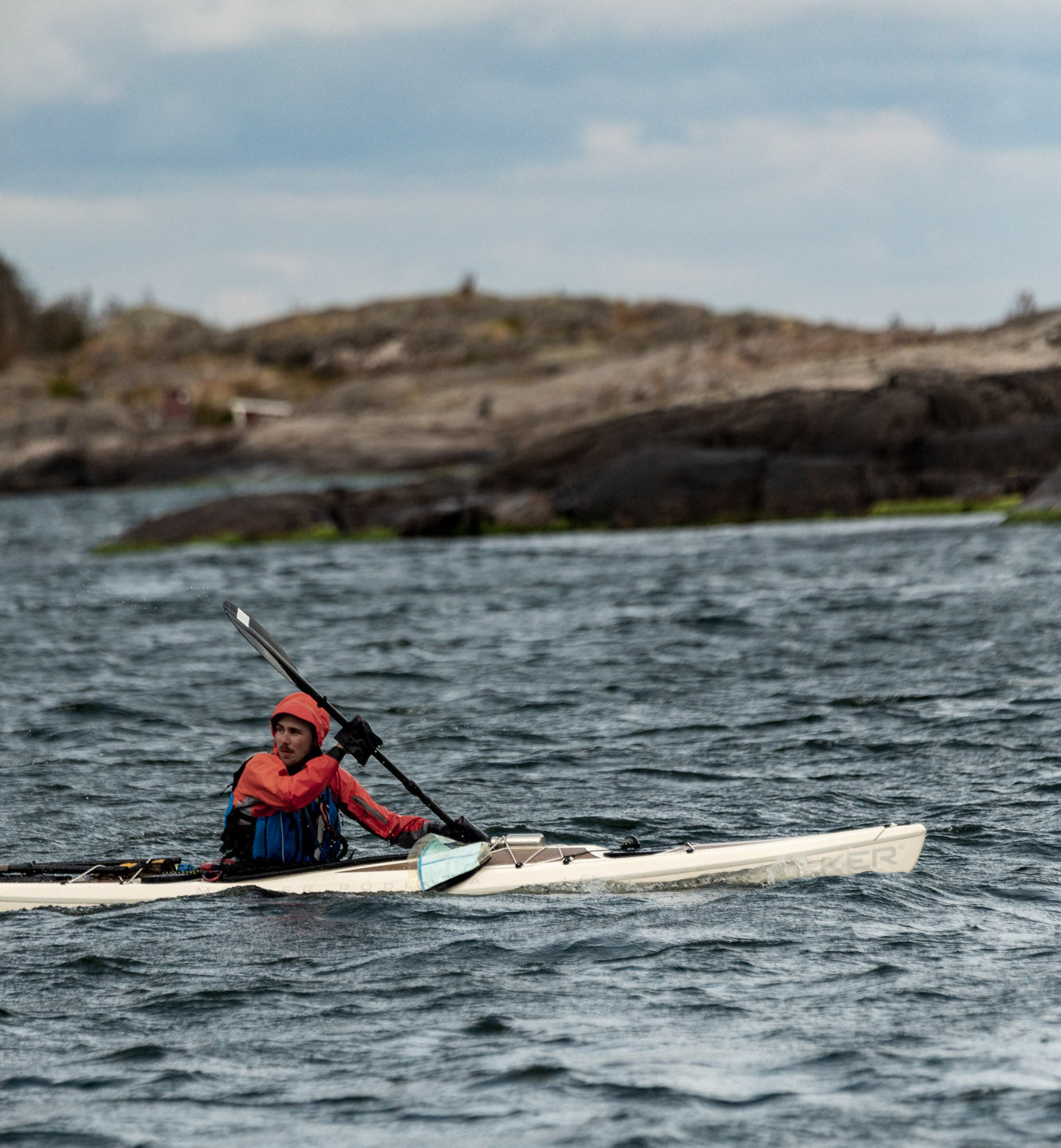 Emil was the first person to paddle a Melker kayak around the Swedish coast. An adventure that led him to get to know the Melker brand and today he is working with us.
Emil is a certified kayak instructor in the within the European Paddle Pass (EPP) and have over 10 years of experience teaching kayaking. When he is not on the water he loves to be outside together with his family and friends. 
His first choice of vessel is the Melker Rödlöga Low volume and of course we had to ask him why!
Why do you paddle Melker Rödlöga LV
 As I work for Melker I have access to all our models but if I have to choose one I always choose the Rödlöga LV. 
The reason for this is that I love the smaller size of it as it really give me great connection when I am in the boat. The Rödlöga is the most agile kayak I have paddled and I love it when I coach as it gives me the agility to move around the group with ease.
five quick questions
Söderarms archipelago in the northern part of Stockholm. I love it because it is easy access to the outer part of the archipelago where you get better scenery and more exposed conditions.
A filled up hydrations system in the back of my PFD. I tend to never drink enough water otherwise so after over 10 years of kayaking I always have the water easy accesible.
I use the PFD "Baltic X4" that I designed together with baltic for Melker.
The Norwegian coast. I would really like to get out on a bigger adventure again and I have set my sights on the coast of Norway. It would be great to experience the rough conditions and beautiful scenery that Norway is known for.
I love food and when kayaking we have the ability to really bring with us all the extra stuff to make cooking outdoors a pleasure. So I always try to eat as luxurious as possible when out kayaking and a favorite is Korean Bulgogi, served in leaves of lettuce with Ssamjang bbq sauce.
on the southern east coast of Sweden I got surrounded by seals.

It started with just a few that started to follow us as we paddled. Then we stopped up to have a closer look at them (they are always hiding behind us when we paddle). When we had stopped and waited a minute or two, more and more heads started to pop out of the water and suddenly we were surrounded by seals.

A crazy and amazing experience!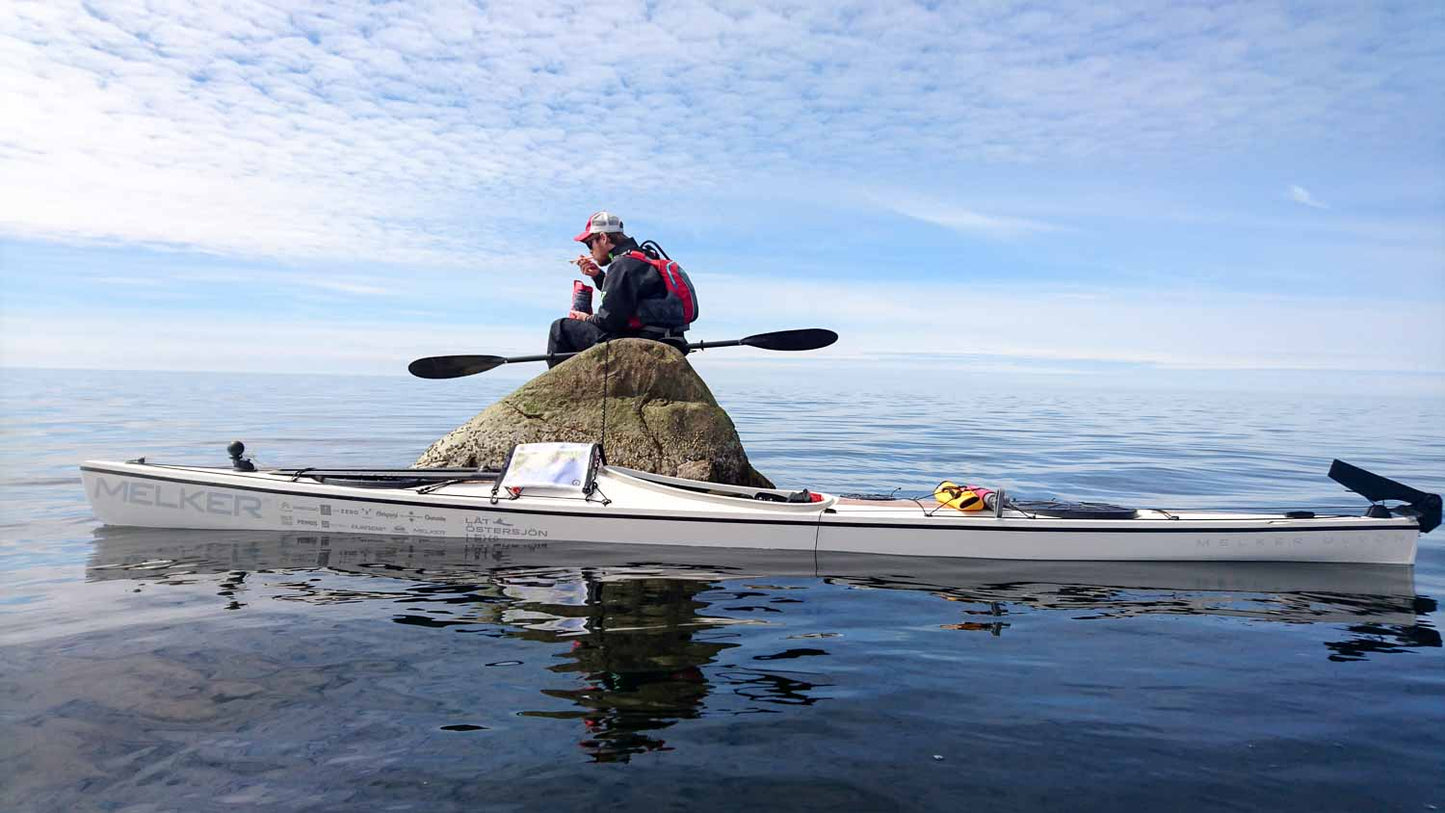 Around the Swedish coast
In 2016 Emil and his friend Emil were the first to paddle Melker kayaks around the full Swedish coast. An adventure over 2000 km long that took them 79 days to accomplish.
#MelkerMoments
Some of my best #MelkerMoments