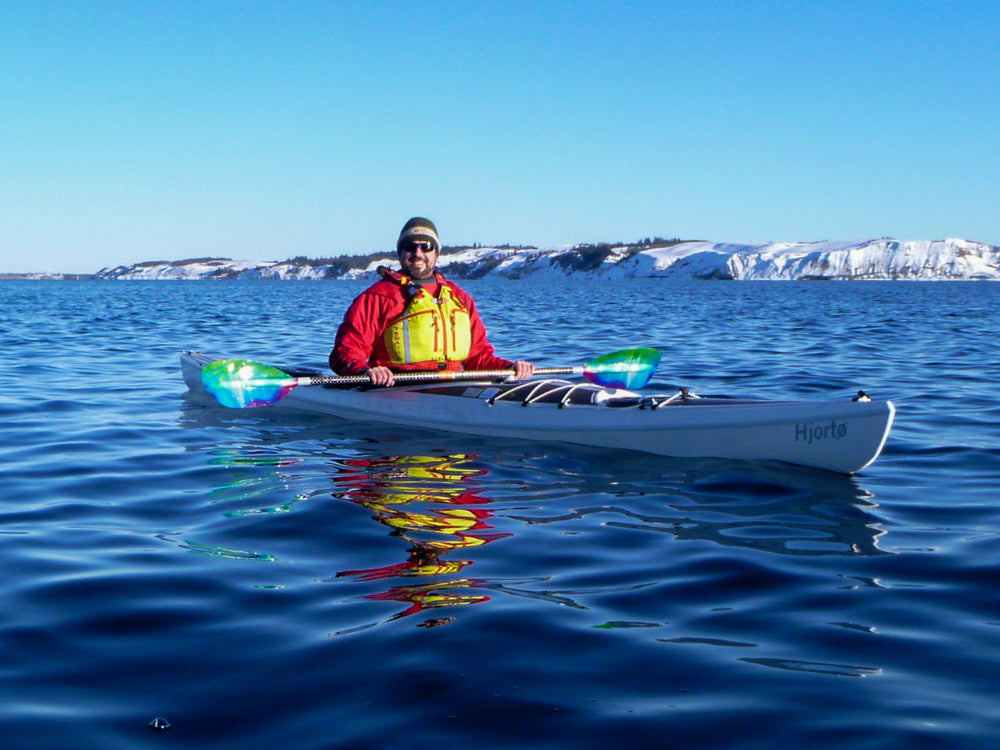 Lars is passionate about watersports since his early childhood. His first steps in kayaking were in white water back in 2008, when he had moved to the Alps and found out that sailing on alpine lakes was not exactly the same as on the open sea. After a while he switched back to the more salty environments and became a seakayaker. Introducing others to the sport has always been a great pleasure for him, so he ended up as a kayak coach, first in white water and then in seakayaking,
He was awarded Sea Kayak LeaderAward (formerly 4-Star) by British Canoeing, holds the European Paddle Pass Level 4 in white water and coastal kayaking and is an intructor-trainer to the German association of professional canoe/kayak guides (BV Kanu).
In 2018 Lars founded his own small company, SeaKayak Kehdingen and spends a lot of time on the water teaching seakayaking.
Lars has also a degree in meteorology and oceanography. Thus, talking about weather and currents is more than smalltalk for him.
Lars paddles Melker Rödlöga HV and Melker Ulvön HV since 2022. 
Why do you paddle Melker?
I like the optics of the Melker kayaks as well as the idea behind it. As a meteorologist with a background in climate physics I know the importance of faster steps towards sustainability. But most important: the Melker kayaks are fun to paddle!
The Rödlöga is extremely agile and reminds me on the boats I paddles back in the white water days. It is extremely playful but still a fast craft if you need it. I am not the lightweigt kind of paddler, but with the Rödlöga HV I am extremely comfortable and get in and out quickly, which is important as a seakayak coach. You have speed, you have agility and you have stability – all three in one boat. It is like the Rödlöga is the boat I always had waited for.
five quick questions
…the Wadden Sea in Northern Germany, especially the region around the wadden island Neuwerk. This intertidal mud-/sandflat area is always changing. Paddling here is challenging but extremely joyful!
...my waterproof camera in the pocket of my PFD.
You never know when and where the good photo is waiting.
… to and around every single Danish island. I have managed quite a few already, but some of the more beautiful ones are still missing.
… fresh fruit and vegetables as much as possible. There is no need to eat fast food on most kayak adventures.
… I was accompanied by a small mother whale (porpoise) and her child for several kilometres. I was such a delightful experience to silently paddle in the company of those two, I will never forget.
#MelkerMoments
Some of my best #MelkerMoments