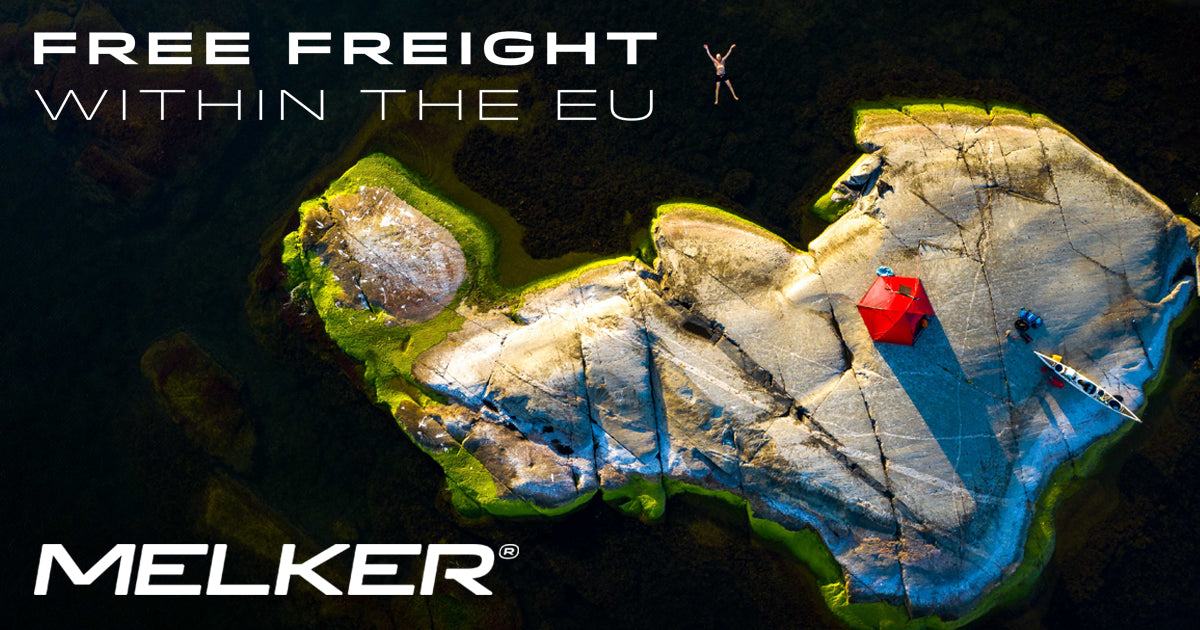 FREE FREIGHT within the EU* on all Melker models during June.
Now you've got an amazing opportunity to get your hands on a Melker Kayak - with FREE DELIVERY to your doorstep within the EU*
Simply order online https://www.melkerofsweden.com and we'll be sure to ship your order easy, secure, and as fast as a rocket 🚀
Intrigued? Well, you should be!
Check out Melker's plant-based construction which aims to revolutionize the industry and help protect the waters and environment we all love - https://www.melkerofsweden.com
- - -
- - -
*Considers EU countries within Mainland Europe.
Excludes these continental islands: the Greek islands, Cyprus, Malta, Sicily, Sardinia, Corsica, the Balearic Islands, Great Britain and Ireland and surrounding islands, Novaya Zemlya and the Nordic archipelago, as well as nearby oceanic islands, including the Canary Islands, Madeira, the Azores, Iceland, the Faroe Islands, and Svalbard.
We still ship cost-effective outside Mainland Europe, but this needs to be quoted separately.
#melkerofsweden #sustainabledesign #plantbased #servingnature
- - -
Melker of Sweden offers sustainable, high-performance, sleek & stylish kayaks for an active and conscious lifestyle.