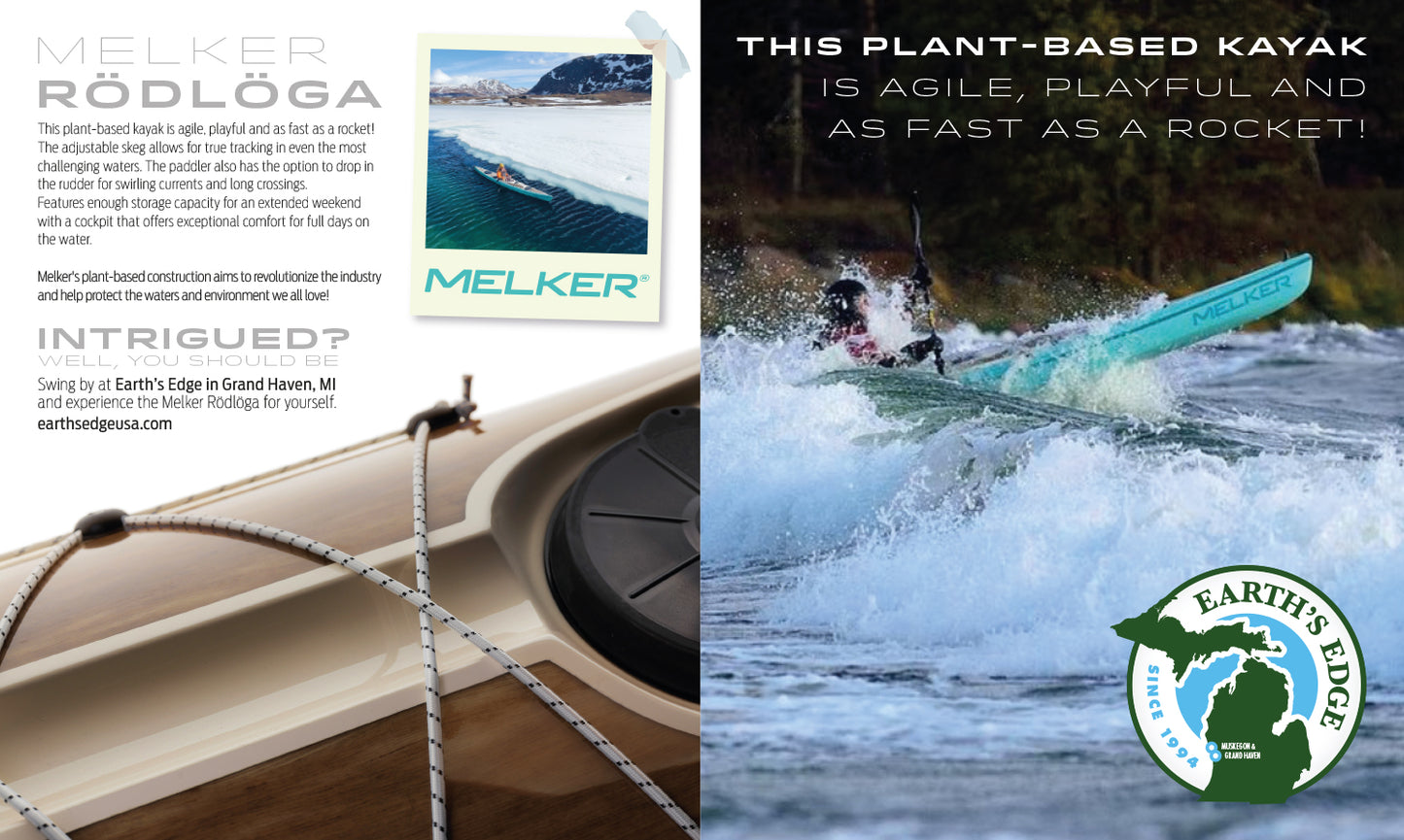 "Our customers trust us to carry the best brands in outdoor, so we're very excited to partner with Melker of Sweden to carry their beautiful line of kayaks! We believe that their beautiful design, their unique approach to sustainable materials, and their incredible technical details will make them a hit with our customers. We appreciate all of the time
and effort Pelle has put into building this partnership and we look forward to working together", says Karl Tucker, Founder & CEO, Earth's Edge.
- - -
This plant-based kayak is agile, playful and as fast as a rocket!
The adjustable skeg allows for true tracking in even the most challenging waters. The paddler also has the option to drop in the rudder for swirling currents and long crossings.
Features enough storage capacity for an extended weekend with a cockpit that offers exceptional comfort for full days on the water.
Melker's plant-based construction aims to revolutionize the industry and help protect the waters and environment we all love!
Intrigued? Well, you should be!
Swing by at
Earth's Edge
in Grand Haven (MI), and experience the Melker Rödlöga for yourself.