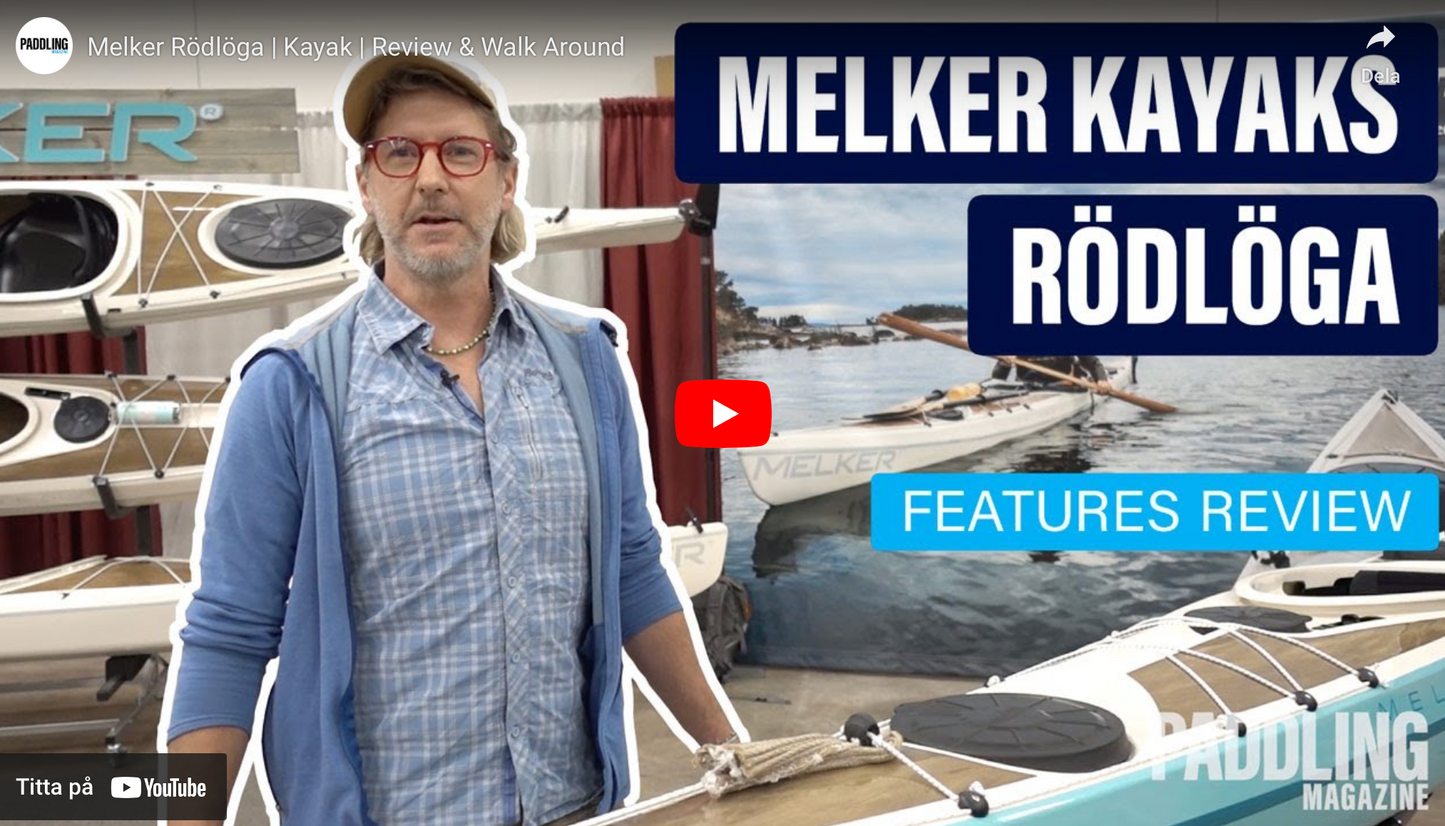 This plant-based kayak is agile, playful and as fast as a rocket!
The adjustable skeg allows for true tracking in even the most challenging waters. The paddler also has the option to drop in the rudder for swirling currents and long crossings.
Features enough storage capacity for an extended weekend with a cockpit that offers exceptional comfort for full days on the water.
Melker's plant-based construction aims to revolutionize the industry and help protect the waters and environment we all love!
- - -
Intrigued? Well, you should be!
"I met Melker of Sweden at a trade fair in Germany a few years ago. Having been in the paddle sports industry for over 30 years it's not often that a product really catches my attention. Melkers beautiful sea kayaks definitely caught my attention. Now we got to meet them again and the kayaks were just as pretty, and they had improved their tech significantly. We pulled the trigger! It feels great to have Melker kayaks in our stores", says Darren Bush, owner and chief paddling evangelist @ Rutabaga Paddelsports
- - -

Melker of Sweden offers sustainable, high-performance, sleek & stylish kayaks for an active and conscious lifestyle.

More about Melker's products, business philosophy, and where to find your local dealer to experience the Melker Kayaks yourself www.melkerofsweden.com