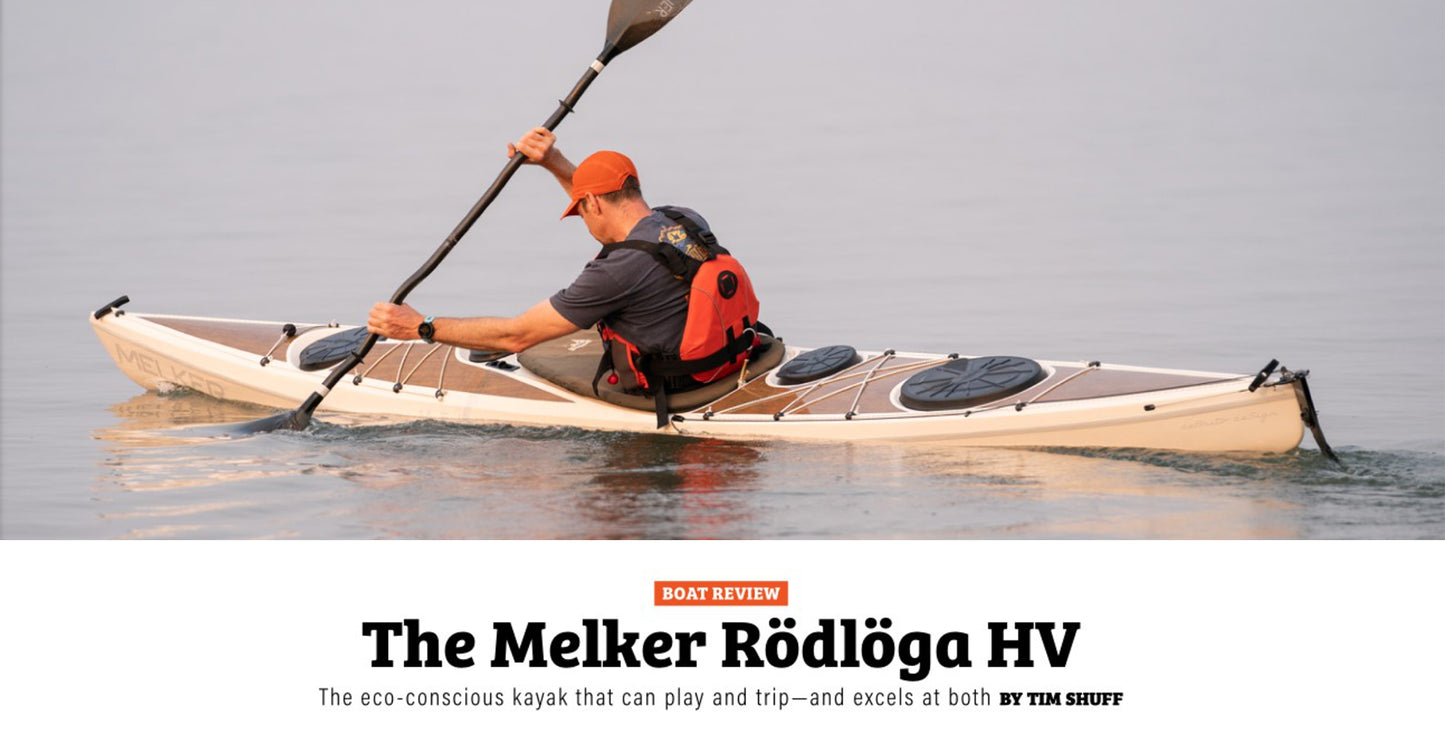 The eco-conscious kayak that can play and trip - and excels at both
"...Yet on the first few strokes I was amazed at the stability, both a relaxing initial solidity and bomber secondary allowing the Rödlöga to be aggressively edged onto its moderately hard chine without ever feeling like it will accidentally go over the limit. I quickly learned the Rödlöga welcomes beginners and intermediates, albeit with some expert moves up its sleeve. Melker aptly calls it the perfect kayak to help improve your paddling skills..."
-
"...The Rödlöga is better described as an all-arounder, a well-balanced design that's capable of anything, for enthusiastic paddlers of all levels—a prime candidate for what skiers would call the quiver-of-one. All of the design characteristics of stability, speed, playfulness and capacity are combined like the spices in a dish by a master chef, to the point that it's hard to pick out any one ingredient..."
-
"...For any paddler looking for a medium-sized composite sea kayak with speedy touring chops and a playful streak under the deck, the winsome and eco-friendly Rödlöga should definitely make the shortlist..."
-
 -