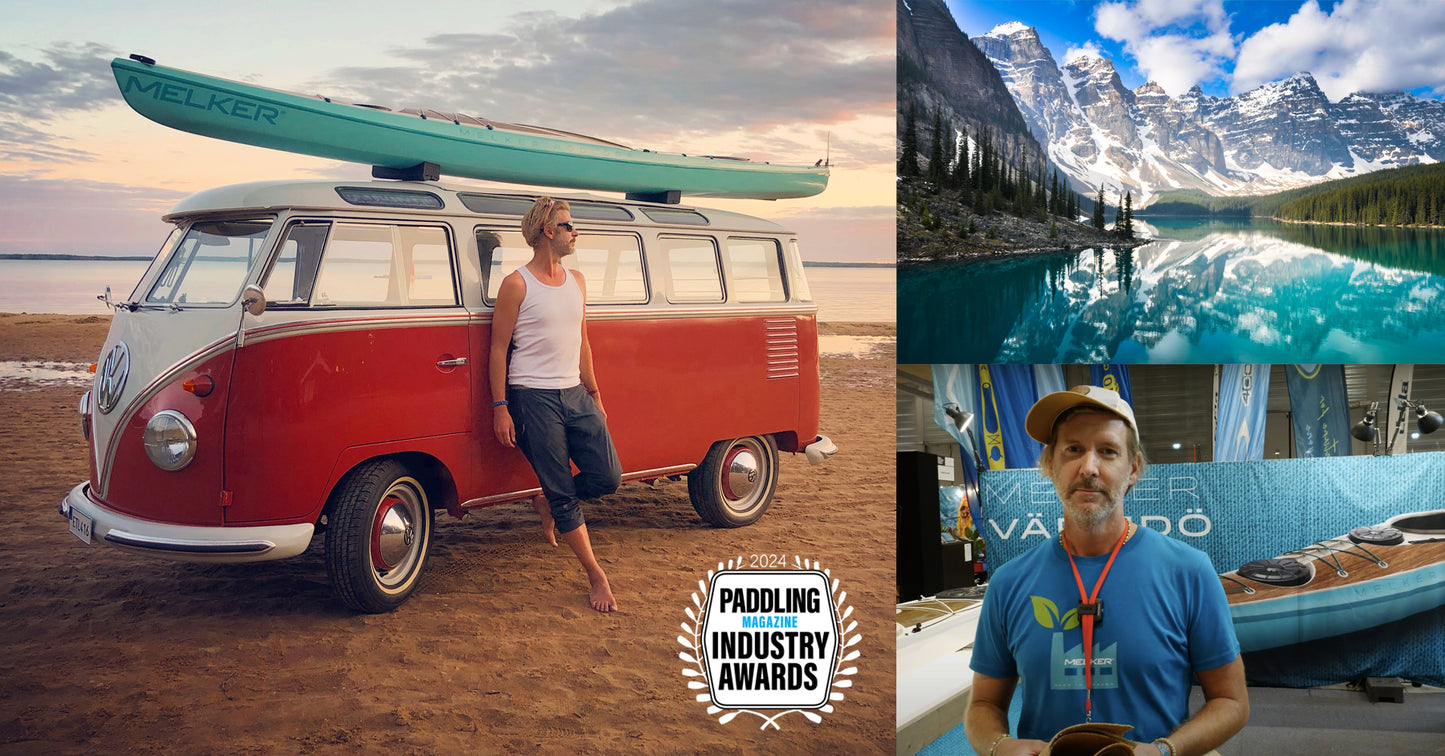 Woop Woop - we're coming over the pond!
We're sooo much looking forward to all meetings & greetings with dealers, sales-reps, partners, and industry colleagues during the 23rd of Oct - the 3rd of Nov, focused to the Canadian and US west coast.
We will be visiting the following states;
BC

Alberta

Washington

Oregon

California
Wanna meet up to further discuss how we jointly will make Melker a great success in 2024? Shoot an email to Pelle
And of course we will bring some sample kayaks for you to experience Melker for yourself!
 -
Melker highlights for season 2024
All Melker kayaks are now Made in Sweden in-house @ Rindö, in the Stockholm archipelago

Introduction of the

all new Melker Värmdö

(14,5 and 13,5 feet)

Light-weight, durable and plant-based construction

in all our kayaks

Rapid prototyping with full-scale, unibody and

plant-based 3D printing
 -
-
Paddling Magazine

Industry Awards 2024

The all new Melker Värmdö is nominated @ The Paddling Magazine Industry Awards 2024 recognizing significant and outstanding achievements in the development of new products introduced to the paddlesports market.

 

Vote for The Year's Best Gear here!

-